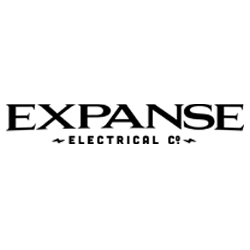 Licensed Journeyman / Lineman
Hobbs, NM
Expanse Electric Co has immediate openings for Licensed Journeyman/Lineman with oil field and industrial experience. This is a rewarding opportunity for someone who is self-motivated and can perform with minimal supervision.

As a Licensed Journeyman/Lineman you will oversee the coordinating of contractor field work as well as performing routine maintenance. You will also be responsible for the completion of customer requests daily while establishing a safe and efficient work environment.

We offer a very attractive compensation package that includes a competitive salary and enrollment into a full benefits program.

• Journeyman license required.
• Possess a high degree of initiative, creativity, communication skills, self-supervision, and respect for safety requirements.
• Familiarity with motors and basic control circuits.
• Proficiency in PLC programming or other logic equipment.
• Knowledge of and ability to interpret the NEC Code Book.
• Safety-minded and follow safety regulations.
• Must be willing to submit to pre-employment, random and for cause drug testing, as well as any other drug testing required by our clients and statutory regulations.
• Troubleshoot and perform basic electrical maintenance.
• Coordinate and supervise multiple electrical contractors and electrical facility design.
• Coordinate with regional power distribution companies and co-ops to ensure timely delivery of location power.
• Review contractor charges for accuracy and approve invoices.

• Ability to read electrical diagrams, schematics, and blueprints.

Work will be performed with the oil and gas production environment. The electrical facilities consist of motors, motor controls relating to sucker rod pumps, electrical submersible pumps, LACT units, saltwater disposals, miscellaneous pumps, along with PLC controls, and some instrumentation.

We are an Equal Opportunity Employer.

13651